Favorite links
is a column which we will share our favorite posts, articles &
free
resources that we found very useful, and we think will be useful for you too. Or sometimes things that we think are just plain cool. Today we bring you a collection of sleek, useful, dark UI element kits for your next design.
If you would like to be kept up to date with our favorite links of the week you can follow us on
twitter
, or even by subscribing to our
RSS feed
.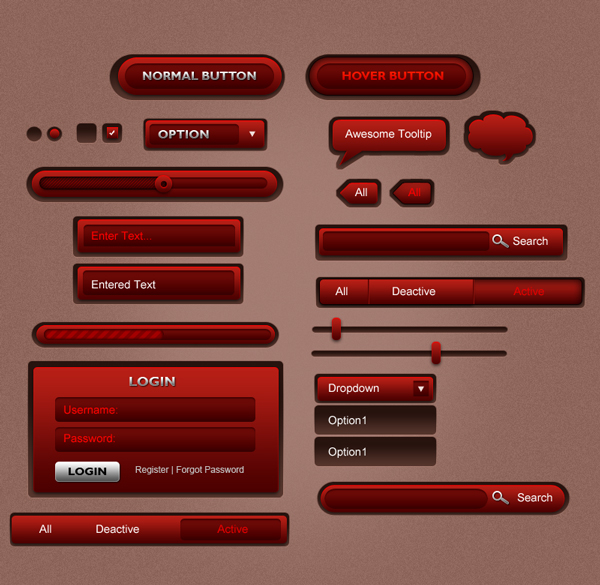 Please remember to read each artist Terms of Use before using any resources in your next project.